Affiliate Link
---
2016 America's Most Beautiful Roadster
Owners, Darryl and Terri Hollenbeck
This is the first time Darryl and Terri (Brizio) Hollenbeck have won the AMBR Award, but it's the 4th Brizio Family win. Terri's father, Andy Brizio, won the award in 1970 and her brother, Roy Brizio, has been a two time winner. Darryl is a third-generation hot rod builder.
Darryl and Terri's Traditional 1932 Ford Highboy has seen alot of pavement prior to receiving the AMBR Award last night at the Grand National Roadster Show, held in Pomona, California. With 10,000 miles on the roadster since it was completed, the only touch up it needed before entering it into the Grand National Roadster Show was to the front axle and the spreader bar.
Picture credit to Hot Rod Network at HotRod.com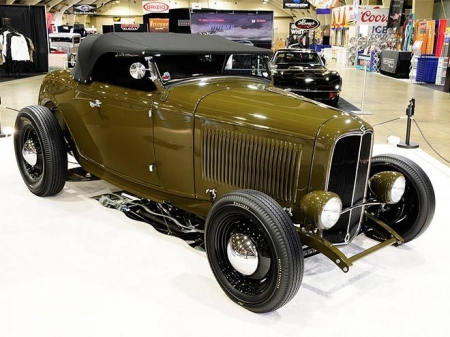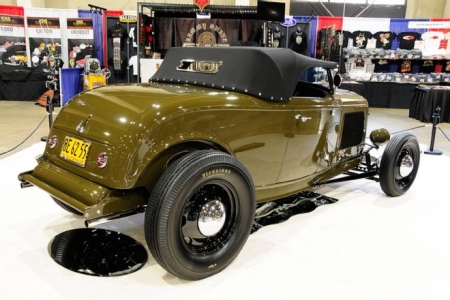 In what was a noticeably higher level of competition this year, the Hollenbeck's roadster was one of 13 amazing roadsters in the competition, creating the need for the judges take second and third looks at all of them before making the decision to name Darryl and Terri's '32 'America's Most Beautiful Roadster'. As the winner of the AMBR Award, the Hollenbeck's were awarded $10,000, a trophy and their name on the 9' Perpetual Trophy.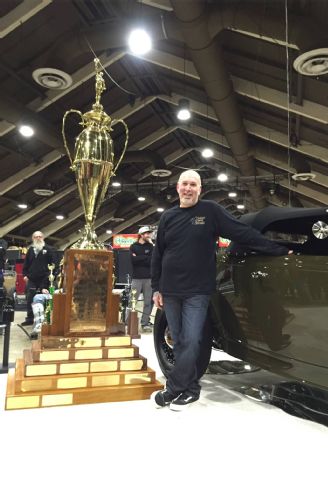 For the rest of the story on Darryl Hollenbeck's Deuce Roadster, you can see it currently featured in the 2016 May issue of Street Rodder and here online!
---
Stay informed about newly listed vehicles for sale and upcoming car events!
Sign Up for our Northwest Classic Auto Mall Newsletter.
---