If you're looking for a Carroll Shelby gift idea or something for yourself,
Amazon carries a large selection of Carroll Shelby books, clothing items,
die cast cars, photos, metal signs and more! Click here to start shopping!
---
A Northwest Tribute to Carroll Shelby
On September 29, 2012, we attended the Heritage Car Show in Independence, Oregon, which included a Northwest Tribute to Carroll Shelby. Former Team Shelby driver, Allen Grant, was there for the entire show, talking about his years knowing, working and racing with Carroll. His stories were touching and they made everyone at the show feel like they got to know Carroll a little more on a personal level. Thank you Allen for sharing those stories with us. It was a pleasure and an honor to meet you!
The turnout was fantastic, the weather was perfect and the stream of Cobras, Shelbys, Fords, Chevy's, Mopars and more that participated in the Memorial Cruise, led by Allen Grant, seemed to go on forever!
There are 3 YouTube videos of the event. Click on each title to view:

1. Allen Grant on Carroll Shelby

2. Race at Riverside, California

3. "Thunder at Three"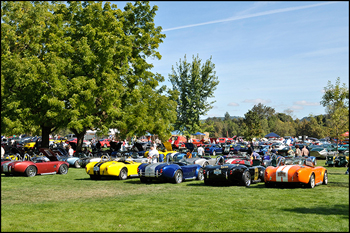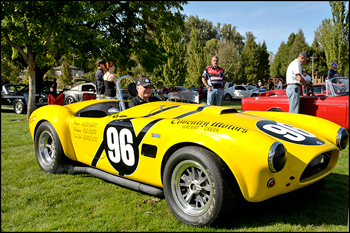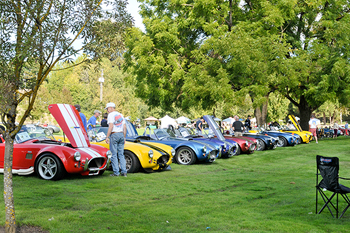 ---
Stay informed about newly listed vehicles for sale and upcoming car events!
Sign Up for our Northwest Classic Auto Mall Newsletter.
---