A Texas to Colorado Road Trip at 100 MPH
This Road Trip story is scheduled to appear in the third volume of The Old
Car Nut Book series. Stories submissions are still being accepted and if you
would like to be in the next book, "A Century of Road Trips Across America",
you can send your story and pictures to Submit@OldCarNutBook.com

The Old Car Nut Book Series are available for
purchase on the David Dickinson Author Page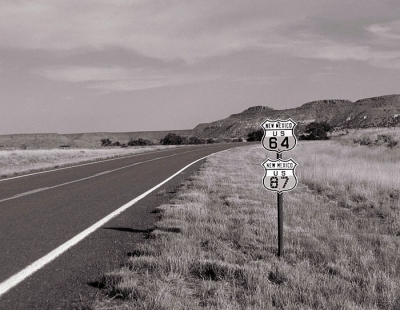 Texas to Colorado at 100MPH
by David Dickinson
In March of 1987, I moved to Texas from Washington State. Many from Washington State (God's Country, as it is called by those that are residents) have asked why I would do such a thing. Well, the answer is simple and not uncommon. It was for a woman. I was also bored with my life. I had been in Real Estate for almost a decade. The market wasn't that robust and I was simply in need of a change.
Once settled, I realized that pursuing a Real Estate career in Texas was going to be more challenging than rewarding. The market had been overbuilt and prices were sliding as quickly as the occupancy rates. I would have had to learn Texas Real Estate law and pass a state exam to get a Real Estate license just to start over in a bad market and so, I decided to seek out new opportunities. Having been in sales for many years, I responded to an ad in the local paper. It turned out to be a position as a stockbroker. This was only months before the October Black Friday of 1987, but who was to know? Of course that new position entailed a new license process, as well, not to mention the training involved, but it was a challenge that I felt like taking on. An adventure on the road during that training is the real subject of this story.
Once I had completed the studying and testing to acquire the Series 7 and Series 63 licenses required for all Stockbrokers, company training at corporate headquarters in Colorado was scheduled. Having made friends with one of my fellow trainees, we decided to make the road trip together from Fort Worth, Texas to Denver, Colorado.
Erik was the son of one of the big contractors in the DFW area and had been living the good life. He partied hardy, drinking and eating in the finest establishments, wearing the nicest clothes, and he talked the talk and walked the walk. He fancied himself a man among men. He had a new Corvette.
Preparations were made for the drive and reservations made for our stay in Colorado. We hopped into the 'Vette and departed on a sunny Saturday in September to hit the asphalt on Interstate 35W. Erik loved the idea of having a partner on this road trip. As I said, he loved to drink and he loved to drive his Corvette. By having me along, he could do both. I was more than happy to drive and so when he decided that he'd rather hold a drink than the steering wheel, I was there.
We decided to break the 700 plus mile trip into two days and had planned to stay over in Amarillo. When we got there, the first thing Erik wanted to do was find a hotel with its own bar. I couldn't tell you after all these years what the name of the place was, but Erik caught a "scent of martini" and pulled in. We quickly checked in and made our way to "the best little lounge along Route 66".
Erik was single and considered himself a "player", so while I sipped a few beers I watched him pound martinis and dance with some of the local "beauties" that were there. As I observed him move from girl to girl over the course of a couple of hours, it occurred to me that the old adage "a two at ten and a ten a two" was probably very true. He didn't get a chance to prove the theory completely, however, and before he was too drunk to walk to our accommodations for the night, Erik remembered the miles of road ahead and decided to call it a night.
The next morning took us to the complimentary breakfast of coffee and donuts, where Erik complained of a headache, stating that he should probably get his glasses checked. That made me chuckle, but I kept any snide remarks to myself. We checked out and hauled our bags to the car. I was eager to hit the road and asked if he wanted me to drive. He said he would rather go ahead and drive for a while, so I jumped into the co-pilot's seat and buckled in for the long haul.
After a couple of hours on the road, we crossed into New Mexico and arrived at historic Clayton, a small town of around two thousand people. We made use of a local gas station to fill up with gas and empty bladders. Erik declared that he was ready for a nap and asked me to drive. As we hit the highway again, Erik decided he'd rather have a cerveza instead of a siesta. As long as he was discrete, I didn't care. We made good time with the national speed limit having been increased that year from 55 to 65 and I decided to push it. The road was flat and straight and there was hardly any traffic. Before long, I was up to 80 miles an hour, the Corvette loping along at a pretty low RPM. I pressed the pedal a little more and before I knew it we were doing 100. The road was still flat, smooth and open, with barely a car in site. I mentally shrugged my shoulders and set the cruise control. With those conditions and in that car, I felt like I was doing 40. Erik was sound asleep, having hammered a few beers immediately after I took the wheel.
The stretch of highway we were on cuts across the northeast corner of New Mexico and entails about 100 miles of brown terrain. We weren't going to be in New Mexico for very long at the rate we were going. After about a half an hour, a line of cars appeared in the oncoming lane of the two lane highway. The third one in the line caught my attention because of a strange looking structure on its roof. It was round and there appeared to be an orange glow inside of it. I hadn't seen anything like it before and as it passed by, I looked in the mirror to catch site of it from the rear. As I glanced, I saw brake lights from the car that was behind it and saw the car with the alien looking orb start to do a U-turn. Crap! I suddenly had the understanding of what it must be. Moving radar. I haven't seen anything like it since.
Immediately turning off the cruise control, I settled into the speed limit. It only took a few minutes for New Mexico's finest to catch up and pull me over. The top to the Corvette was down and Erik was awake.
As the officer approached, Erik really came to life and decided it would be appropriate to engage the officer. "Nice state you got here, Officer!" I gave him a look to convey my displeasure at anything he might have to say.
"License and registration, please" were the officer's instructions. I handed them over. "This isn't your car, Mr. Dickinson?" he asked.
"No, it belongs to..."
"It's mine!" spouted Eric. "Ain't she pretty?"
"Eric, please let me take care of this" I told him.
I decided not to beat around the bush and told the officer that Erik was inebriated and I was the designated driver. I didn't use those exact words, because I don't think they had even been used together before that point in time, but it allowed the officer to understand the who and what of the two characters before him.
"Do you know why I pulled you over?"
Well duh, I thought, but said, "Yes, sir. I was speeding."
"Do you know how fast you were going?"
Again, I figured being straightforward would be best. "Yes, sir. I had the cruise control set at 100." I suspected his magic box probably told him anyway.
"We're going to Colorado!" Erik slurred. The officer shook his head and walked back to his car. I doubt that he could check my driving record from Washington as this was long before computers linked the world, but I suspect he was able to check for wants and warrants. In any event, he came back up to the car with clipboard and pen in hand.
"Apparently, you'll be leaving us in a few minutes, because the border is just up the road, but I would advise you to do the speed limit until you leave the state", he said. With that, he handed me his clipboard and asked me to sign the citation for 100 MPH in a 65 MPH zone. I could feel the money pouring out of my wallet. "You can come back and take this to court to contest it or you can mail in the $125 fine to the address on the back." That seemed pretty cheap to me and I couldn't sign my name fast enough. I would have fallen over if I hadn't been sitting in a bucket seat about a foot off the ground already.
"Thank you, Officer!" bellowed Erik. I wanted to smack him. Instead, I put the Corvette in gear and slowly pulled away, thankful that I hadn't been treated with gestapo tactics and had been nabbed by such an understanding patrolman. He flipped another U-turn and we were both heading in our original directions, with me proceeding at a considerably slower rate.
We reached Colorado and completed our training. Our return trip to Texas wasn't nearly as eventful and I made sure that Erik was sober and driving for our journey through the little corner of New Mexico, encouraging him several times to do 100.
---
Stay informed about newly listed vehicles for sale and upcoming car events!
Sign Up for our Northwest Classic Auto Mall Newsletter.
---