---
American Graffiti Drive-In Movie Spectacular
Portland Expo Center - Portland, Oregon
Saturday, August 15, 2015
Talk about a fun event!! Just like the old days of heading out to a Drive-In movie! The Portland Expo Center played host to the classic movie "American Graffiti" on the big screen and there were alot of classics and hot rods in attendance.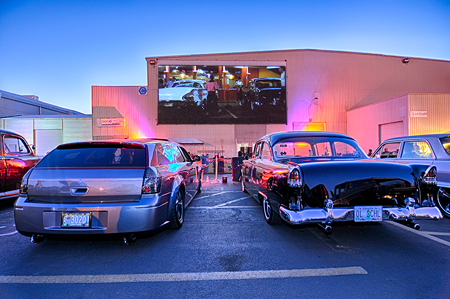 I remember as a kid, the Drive-Ins we went to (in Southern California) always had a playground in the front, right under the screen and as the movie started, you'd see silouettes/shadows of the kids still at the playground.

The organizers of the Drive-In Movie Spectacular had a basketball hoop game, bean bag toss and building blocks for the kids and I know my grandsons and us enjoyed them until the movie started. For many of the kids there, it was their first time to a Drive-In movie!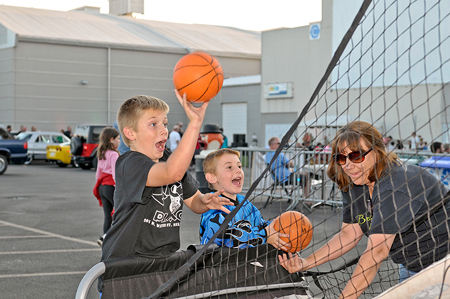 Live music, food concessions and a beer garden kept the adults busy as they visited with other show goers...but when the screen lit up and American Graffiti started....it was show time! A big thumbs up! I hope they do it again next year!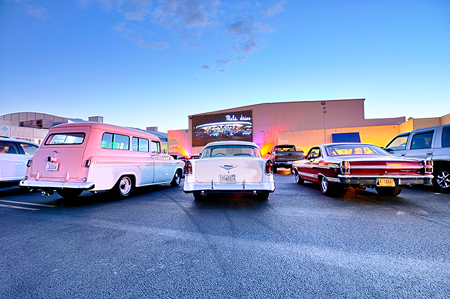 Click Here to view all the pictures we took!
---
Join Northwest Classic Auto Mall on Facebook to hear about newly posted
car shows, cruise-ins, swap meets and classic vehicles for sale.
To stay informed of great deals and industry news on vehicles, automotive gear, accessories,
car clubs and events, Sign Up for our Northwest Classic Auto Mall Newsletter.
---