Boys and Their Toys (and Girls too)
....The Next Generation
10 year old, Hayden, from Sandy, Oregon enjoys attending car shows with his Dad, Grandpa and cousins. Hayden's Dad, Wes, took this picture in 2015 of Hayden behind the wheel of his 1965 Oldsmobile 442. It's great to see parents and grandparents sharing their passion of classic cars with our next generation!
If you would like to share your picture with us of a youngster and their favorite classic, hot rod, rat rod, motorcycle or ?, you can email it to us at staff@nwcam.com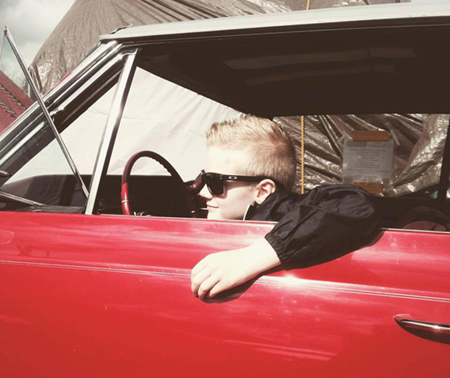 ---
Join Northwest Classic Auto Mall on Facebook to hear about newly posted
car shows, cruise-ins, swap meets and classic vehicles for sale.
To stay informed of great deals and industry news on vehicles, automotive gear, accessories,
car clubs and events, Sign Up for our Northwest Classic Auto Mall Newsletter.
---