Cruise News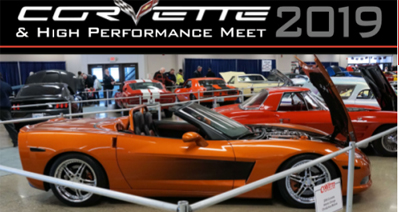 Date:
February 9th & 10th, 2019
Time:
See Information
Location:
Puyallup,
Washington
Description:
45th Annual Corvette & High Performance Meet
February 9th & 10th, 2019
Washington State Fair Events Center
110 9th Ave SW
Puyallup, WA 98371
Vendors Set Up on Friday, February 8th from 11am-7pm
Swap Meet Hours:
Saturday, February 9th - 8am-3pm
Sunday, February 10th - 9am-1pm
900+ vendors selling new and used parts/cars
Indoor Car Show
We are including a special Alan Green Chevrolet feature this year. In case you're not familiar with Alan Green Chevrolet, the dealership was located in Burien and they were the Chevrolet high performance dealer in the northwest through most of the '60's until the dealership closed in the early '70's. Aside from racing and sponsoring a multitude of track prepared Corvettes, Camaros and even a fast-back Nova, Green ordered 3 Cheetah race cars from Bill Thomas Race Cars. The Cheetah legacy lives on through availability of continuation Cheetahs and we are most fortunate to have one in the northwest owned by longtime Corvette guy, Roger Sanford. Be sure to check out this freshly done example of a very rare Corvette fuel injected sports car on display at the show. Many of you will recognize the name Larry Webb as one of the most talented Corvette fuel injection people around. Larry was heavily involved with the Alan Green Racing program and has accepted our invitation to join us with a few of his fellow Alan Green drivers and tuners.
We expect to have a few Alan Green delivered vehicles on display. If you have a high performance vehicle delivered new to Alan Green or Alan Green memorabilia, please contact us if you are interested in displaying. Memorabilia will be under lock and key. This could be fun and will definitely be a one-time deal! (360-786-8844)
The invitational display will be all Corvettes this year. Contact us if you have a Corvette you would like to display. We are particularly interested in Pace Cars, Anniversary models, and special editions. Does your Corvette have a story??
We are offering pre-purchase general admission tickets this year, available by telephone or order by mail using the registration form. These tickets are sold at the same $11 price as general admission and are good for Saturday only. There is a minimum order of 2 tickets. These will allow you in a few minutes before the regular admission crowds and save you loads of valuable shopping time. Order early, last day to mail tickets out will be January 27.
The pinstripers will be back and ready to personalize your stuff!
The Valve Cover Races will not be held this year.
FREE Parking (no 'For Sale' signs)
Click Here to visit the Corvette HP website.
Questions? Call Larry at 360-786-8844 or
Email lwjohnson@corvettehp.com
It's easy to share this event on Facebook, Twitter, LinkedIn and more,
using the buttons below !
Click
HERE
to return to the previous page