Cruise News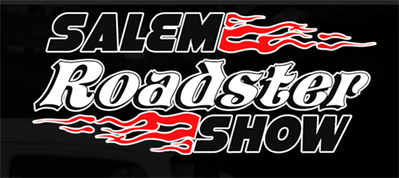 Date:
February 16th & 17th, 2019
Time:
See Information
Location:
Salem,
Oregon
Description:
Salem Roadster Show
February 16th & 17th, 2019
Oregon State Fairgrounds
Jackman Long Building
2330 17th St NE
Salem, Oregon
High profile collection of the Northwest's finest hot rods, classics, muscle cars, motorcycles, customs and more!
The cars selected for this invitational only show have been hand picked by the show directors from their travels from Canada to central Califorina.
This creates a unique car show experience each and every year!
Bring the whole family!
17 and under FREE admission!
ALL POLITICS have been removed from this one of a kind car show. There are no trophies, classes or judging. All car owners participating receive a gift lettermen's jacket embroidered with the shows logo.
All Vendors and Sponsors are screened to coordinate with the show and it's expectations.
Last year over 5000 attended the show. We highly encourage young people to attend the show!
This year, the Salem Roadster Show will be making what we hope is a fairly large donation to the Corporal Ronil Singh Memorial Fund. As many of you know Cpl. Singh was killed on Christmas day while working patrol in Newman California leaving a 5 month old son and wife. We will be selling and auctioning off items at our show on Feb. 16 & 17 and are in need of new items to either sell or auction. The Salem Roadster Show will also make a donation. If you know of anyone that would like to donate, please have them get in touch with us at the phone numbers listed below. Thank you!
Click Here to visit the Salem Roadster Show website!
Questions? Call 503-363-0442 or 541-928-3149
It's easy to share this event on Facebook, Twitter, LinkedIn and more,
using the buttons below !
Click
HERE
to return to the previous page