Cruise News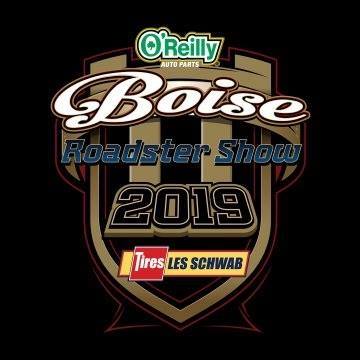 Date:
March 8th - 10th, 2019
Time:
See Information
Location:
Boise,
Idaho
Description:
47th Annual Boise Roadster Show
March 8th - 10th, 2019
Expo Idaho
5610 Glenwood
(corner of Chinden Blvd and Glenwood)
Boise, Idaho
Hours:
Friday: Noon - 10pm
Saturday: 10am - 10pm
Sunday: 10am - 5pm
Click Here for event details and Entry Application.
The 47th Annual O'Reilly Auto Parts Boise Roadster Show returns to Expo Idaho over the weekend of March 8-10, 2019. Presented by Les Schwab Tires, the show will feature many of the top competitors traveling to Western Idaho from throughout the United States and Canada.
Tons of Cool Awards on the line!
Every entry that participates in the show will win an award. The top prize of the Roadster Show is known coast-to-coast as the Goldmark. The Goldmark will go to the one entry deemed "Best of the Best'. The Grand Prize is $2,000 in cash, along with an embroidered jacket and special award statue. The "Essence of Cool", Trendsetter, Wild One, Fire Rod, Mighty Fine and Tompkins Cup are additional special awards.
A tradition at the Roadster Show every March, the New family will induct an honoree for the Master-Builder award, too. This plaque is presented to a person who has helped to positively influence, shape and make the Roadster Show a better event over the years.
Don't miss Friday Night, March 8th, when the Miss Roadster Show Swimsuit Pageant presented by Eagle-96.9FM takes center-stage. The pageant offers a $1,000 cash prize pool and a shoot in the Motorsports Annual. The pageant will get underway at 8 pm.
Click Here to visit the Boise Roadster Show Facebook Page!
Questions? Call (208) 938-8986
It's easy to share this event on Facebook, Twitter, LinkedIn and more,
using the buttons below !
Click
HERE
to return to the previous page