Cruise News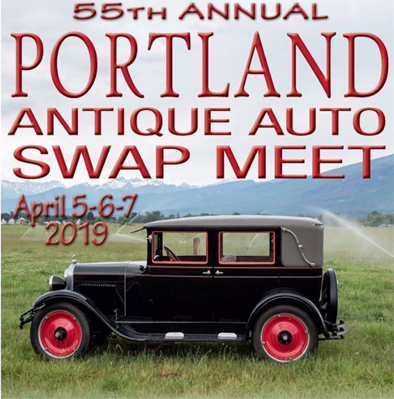 Date:
April 5th-7th, 2019
Time:
See Information
Location:
Portland,
Oregon
Description:
55th Annual Portland Swap Meet
April 5th - 7th, 2019
Portland Expo Center
2060 N. Marine Drive
Portland, Oregon
Over 3,500 stalls that draw more than 50,000 shoppers each year!
Hours:
Friday: 7am-7pm
Saturday: 7am-5pm
Sunday: 8am-1pm
General Admission:
$7.00 Friday and Saturday
$4.00 Sunday (Ladies FREE on Sunday)
All Days - Children under 12 are FREE with adult admission
Offsite parking ($10.00 per vehicle) is available at Portland Meadows and PIR,
with shuttle service running during show hours to and from the Expo Center.
Tri Met's MAX Light-rail goes directly to the Portland Expo Center from all areas of the Portland Metro area.
Click Here to visit the Portland Swap Meet website.
Questions? Call 503-678-2100
It's easy to share this event on Facebook, Twitter, LinkedIn and more,
using the buttons below !
Click
HERE
to return to the previous page