Cruise News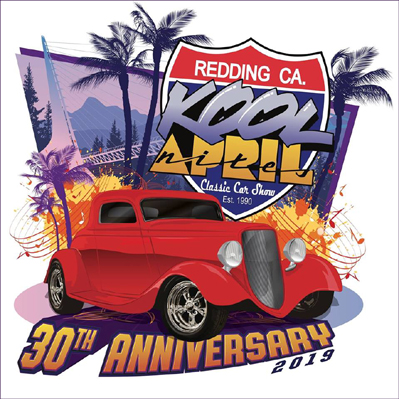 Date:
April 20th - 28th, 2019
Time:
See Information
Location:
Redding,
California
Description:
Kool April Nites 30th Anniversary
April 20th - 28th, 2019
Redding, California
HOT CARS AND KOOL APRIL NITES
At every Kool April Nites week-long event you'll find
• Miles of Classic Cars
• Show and Shines
• Trophies
• Food
• Music
• Dances
... and more fun than two teens in a rumble seat at the drive-in.
You'll find ALL the details at www.KoolAprilNites.com
Questions?
Telephone Main Office (530) 226-0844
Mailing Address:
PO Box 491618, Redding CA 96049
Registration: registration@koolaprilnites.com
Vendors: vendors@koolaprilnites.com
General Questions: info@koolaprilnites.com
It's easy to share this event on Facebook, Twitter, LinkedIn and more,
using the buttons below !
Click
HERE
to return to the previous page