Affiliate Link
---
Deer Park Winery & Auto Museum
Escondido, California
Car Shows and Cruise-Ins are being held at Wineries across the states, but this is the first Auto Museum I've heard about that is permanently located at a Winery. Lois, a friend from high school, her husband and other family members visited the Deer Park Winery & Auto Museum in Escondido, CA and shared her photos online. Thank you for allowing me to share your photos, Lois and Andy!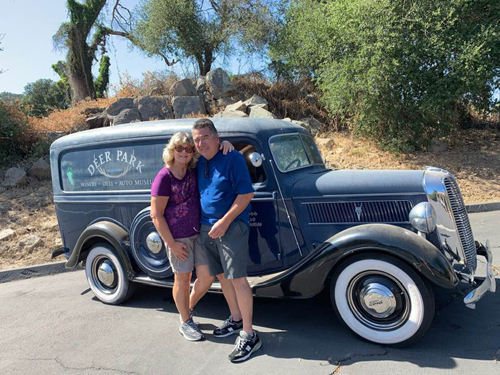 ---
The Winery
Deer Park annually produces and releases Award-Winning Estate Wines available for wine tasting on the weekends, as one of the top things to do in San Diego County. Wines produced include Sangiovese, Petite Sirah, Merlot, Zinfandel, Syrah, Chardonnay, Callifornia Champagne, Sauvignon Blanc, Merlot Port (judged the best in San Diego), Peach Mead, Rose, plus other San Diego County Wineries and Vintners select choices available, including Cabernet Sauvignon, Muscat, Reisling, and Mertage and Blends. Deer Park Escondido Wines have won Bronze, Silver, Gold, and Best in Class Awards.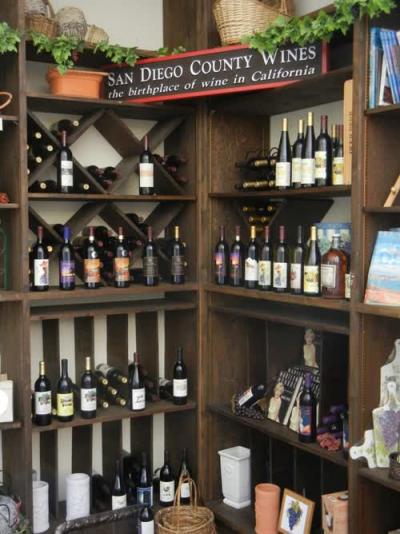 ---
The Auto Museum
The world renown Deer Park Auto Museum tells the story of Americana, centered around a century of automobile production that changed our nation, starting with the carriages of the 1800's through the muscle cars of the 1970's. Featured in the over three buildings of the collection are the "Orphan Cars:" the Studebakers, Packards, Pierce Arrow, and countless others. Laugh at the 3-wheeled Messershmitz auto, the "Mad Man Muntz" mobile, the ill-fated "toilet seat" Edsel and the "unsafe at any speed" Corvair. For real speed, see the Parnelli Jones Indy race car.
Automobiles on permanent display usually include:
American, Amphicar, Buick, Benz, BMW, Cadillac, Chevrolet, 57 Chevy, Chrysler, Corvair, Crofton, Crosley, Desoto, Dodge, Edsel, Eldorado, Ferrari, Ford, Franklin, Frazer, Harley, Hudson, Imperial, Indian, International, Jeep, Kaiser, Lincoln, Mercury, Messershmitz, Metropolitan, MG, Muntz, Mustang, Nash, Oldsmobile, Mercedes, Packard, Pierce Arrow, Pontiac, Plymouth, Porshe, Studebaker, Rambler, Twincoach Helms, VW, and Willies, all usually on display at Deer Park Auto Museum.
Displays subject to change without notice. Cars may be sent out for work or for parades and charities, so please call first.
Renown collections include a world-famous collection of American convertible cars, vintage radios, TV, antique bicycles, appliances, cameras, tube television sets, neon dealership signs, classic gas pumps and gas stations, vintage vehicle garages, old oil collectibles, license plates, vintage toys and games, Coca Cola room of collectibles, Barbie doll room, soapbox derby cars, wagons, carriages, 1950's new car showroom, Oscars, Bobs Big Boy, office equipment, computers, telephones, phonographs, records, displays of Marilyn Monroe, Elvis, Patti Page, Disney, Lawrence Welk, even Brooke Shields (recipient of the first of Chrysler's return to convertible car production).
There's also a Car Show held the Second Sunday every June!
---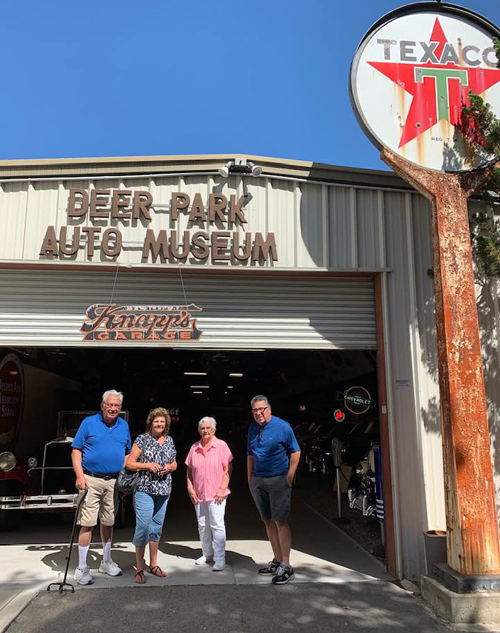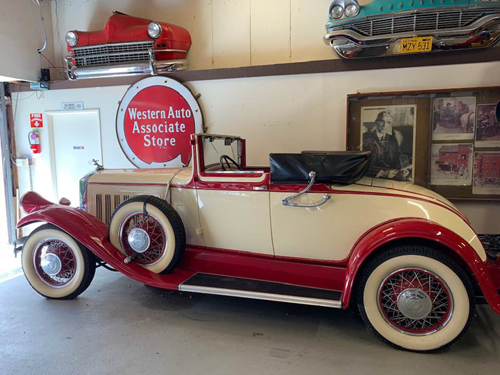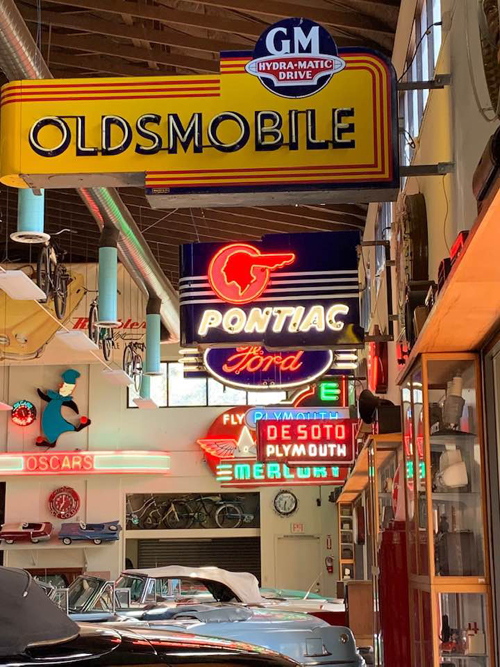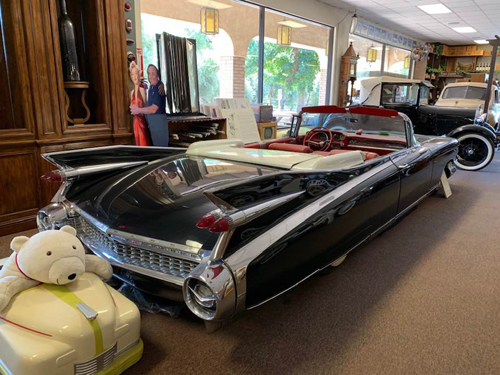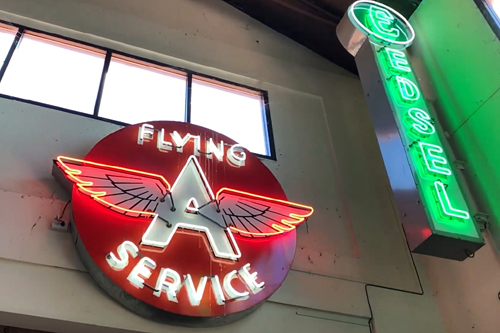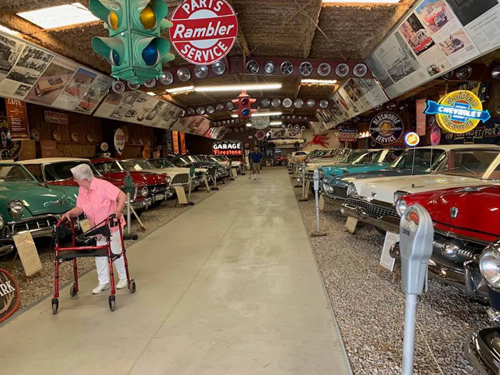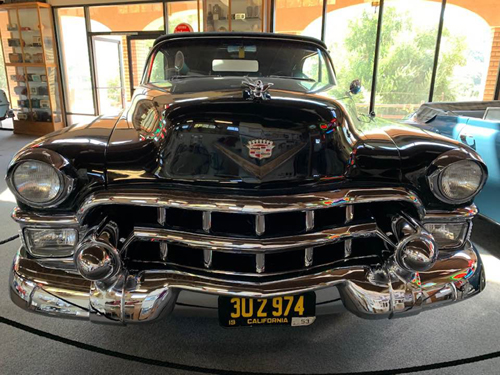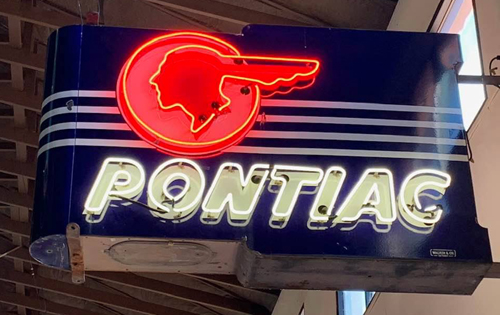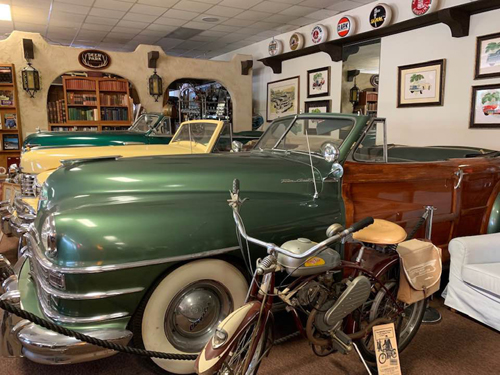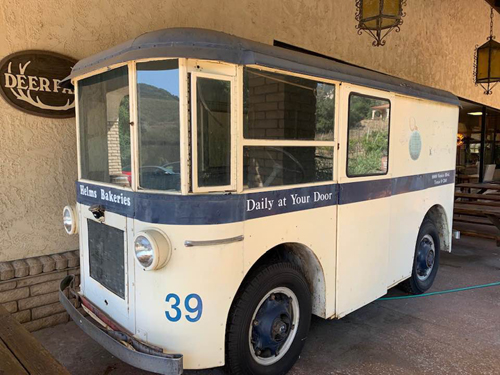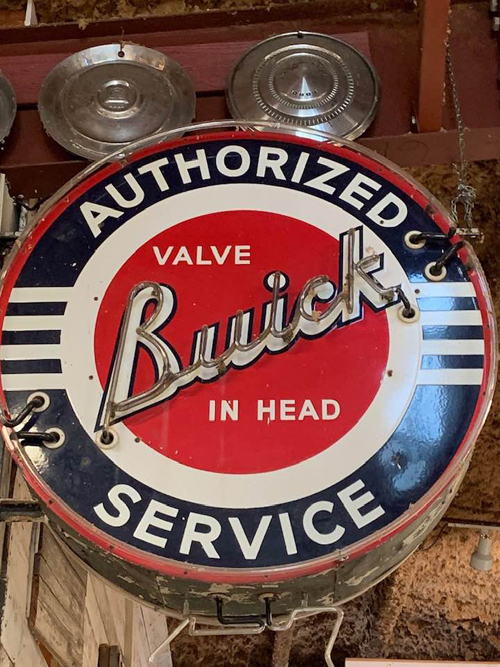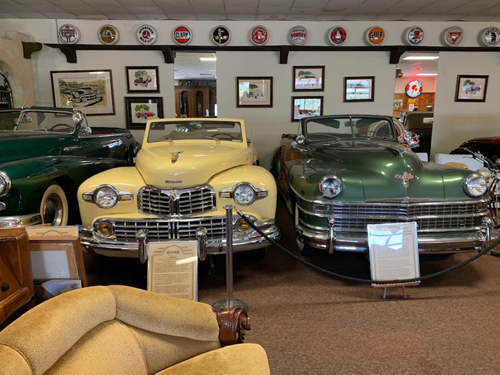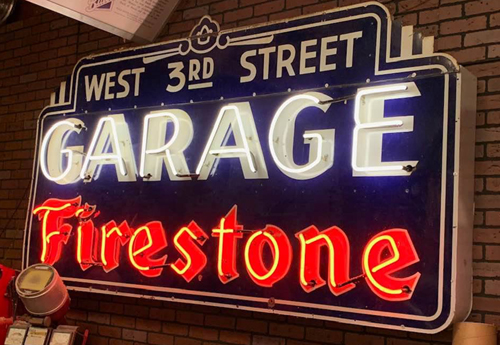 Deer Park Winery & Auto Museum
29013 Champagne Blvd.
Escondido, CA 92026
(760) 749-1666
Email: Mail@deerparkwine.com
Website: www.deerparkwine.com
Open most Fridays, Saturdays & Sundays
Summer Hours: 10 a.m. - 5 p.m.
Winter Hours: 10 a.m. - 4 p.m.
Visit the website for current admission prices and
other helpful information!
---
Stay informed about newly listed vehicles for sale and upcoming car events!
Sign Up for our Northwest Classic Auto Mall Newsletter.
---