"It's A Classic" Die Cast Cars
Jerry Fugere, with "It's A Classic" Die Cast Cars is a vendor at many Oregon and Washington Swap Meets, Car Shows and Cruise-Ins. Jerry offers a large selection of die cast cars in his booth and will also take your "special requests" for those hard-to-find treasures. You can reach Jerry at (503)869-2257 or email him at jerry.fugere@gmail.com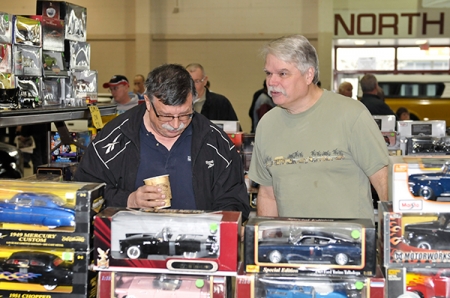 ---
It's easy to share this slideshow/article on Facebook, Twitter,
LinkedIn and more, using the buttons below!
Join Northwest Classic Auto Mall on Facebook to hear about newly posted
car shows, cruise-ins, swap meets and classic vehicles for sale.
We also invite you to Sign Up to receive our e-mail newsletter for updates on
classic vehicles for sale and car events.