Pharaohs Street Rodders Give Back In A Big Way!
You may remember seeing it on the local news, back in November, 2012 when 91 year old, Elle Ellsworth, had the money he was collecting for his VFW Post, outside a grocery store, stolen by youths. What you may not know is there was an update and happy ending to the story, thanks to a generous donation by the Pharaohs Street Rodders members.
After hearing the story, the Pharaoh's' members pledged $425 and the club rounded their donation up to $500! Needless to say, the generous donation was appreciated by Elle and the VFW Post. Thank you Pharaohs for ALL you do for your community and the money you raise year-round for the Missing In America Project. You are sincerely appreciated, Pharaohs!
Photos taken by David Jothen, owner & publisher of PDX Car Culture. You can view all the pictures from the event on the Pharaoh's Facebook Page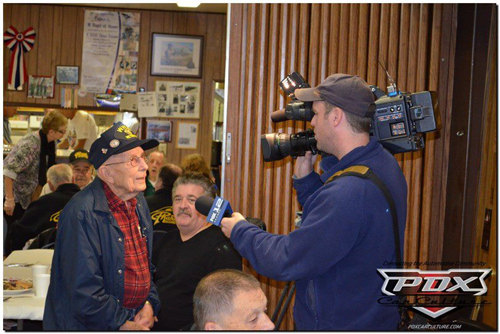 Fox12 was there to cover the story.
Click Here to watch the story on the news.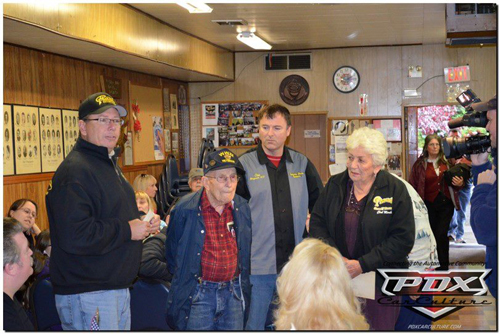 Pharaoh's members David Jothen, Carol Cima and
Oie Keller, presented the check to Elle Ellsworth
during the VFW's Turkey Dinner Fundraiser.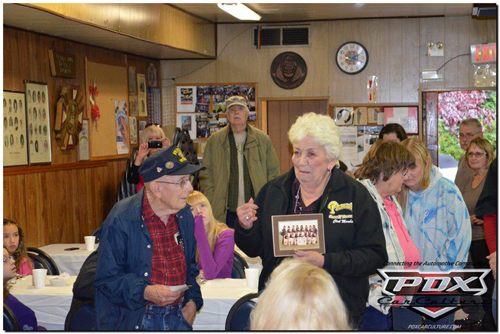 Carol Cima also shared a story about a Little League
baseball team that she and her husband Ron coached,
which was sponsored by the VFW Post, years ago.
---
Stay informed about newly listed vehicles for sale and upcoming car events!
Sign Up for our Northwest Classic Auto Mall Newsletter.
---