Picture Gallery
Click HERE to return to Picture Gallery main page.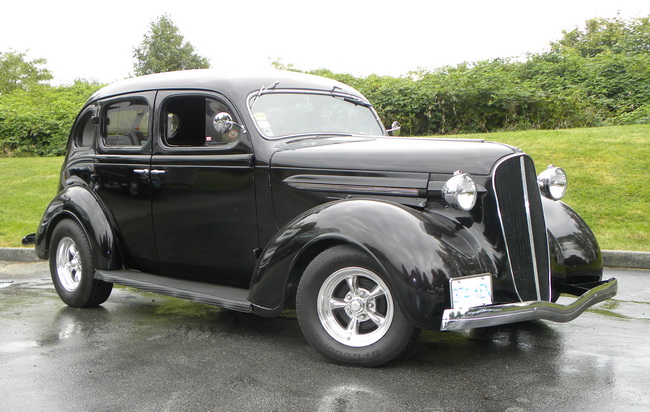 1937 Plymouth P-4 Touring Sedan
The car was a mail delivery vehicle from
(nearby) Mission B.C.Canada and remains all
Mopar to this day. Paint (cherry coke metalic black,
with ghost flames) and upholstery (red velour)
was done in the early 80's.
THANKS for looking.... Doug