---
Seaside Wheels and Waves
Seaside, Oregon
September 12th & 13th, 2015
Mixing business with pleasure, we headed down to the Seaside Wheels and Waves Car Show and snapped a few pictures to share. We were welcomed by cool weather and even cooler cars and trucks. The event is open to 1965 and older vehicles and it never disappoints to have the cream of the crop in attendance!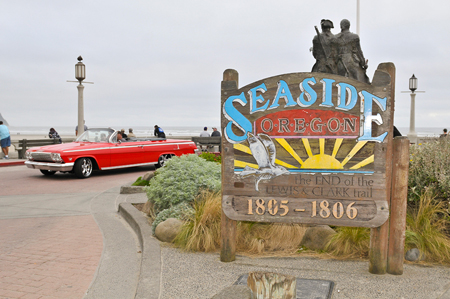 There was live music, a variety of vendors, a Saturday evening Street Cruise and a couple of Show 'n Shine's on Broadway (Saturday and Sunday).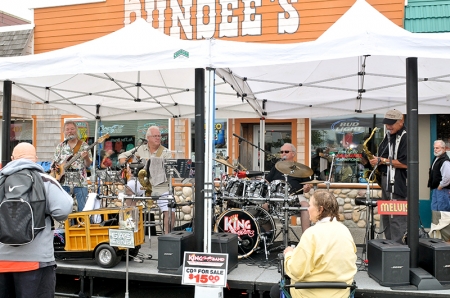 The band was a huge hit, playing lots of oldies music!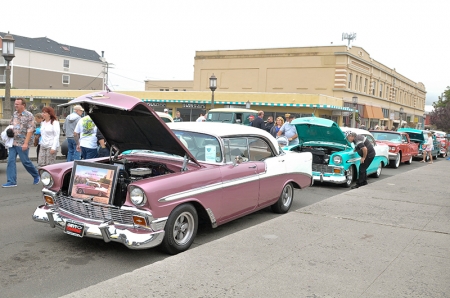 So many cool cars at the Show 'n Shines!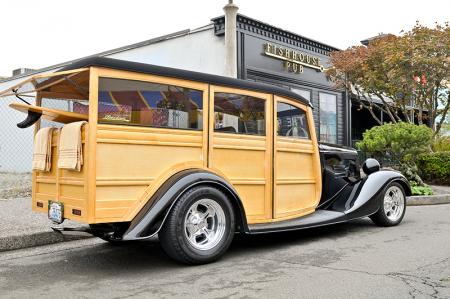 Ray and Harriet Freeman's 33 Ford Woodie
There's always plenty to do in Seaside with the popular Surreys and bike rentals, bumper cars, arcades and Carousel. There's something for everyone when it comes to restaurants, shopping and activities for all ages! Why not consider your next family vacation during Wheels and Waves next year?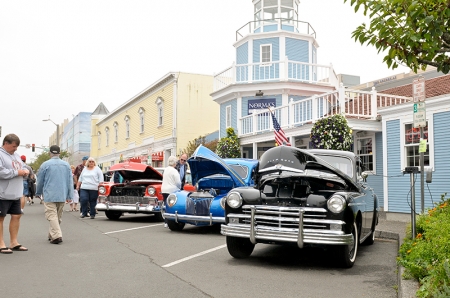 Norma's is a favorite of ours for their Clam Chowder!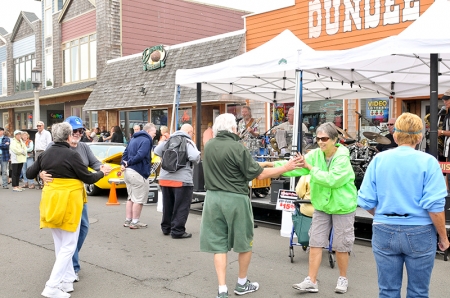 There was dancin' in the streets!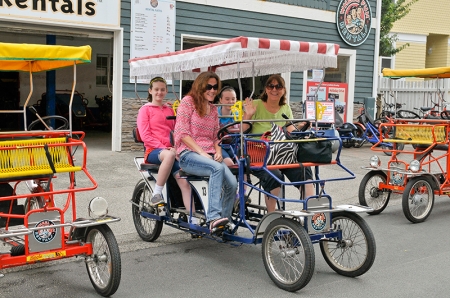 Our Surrey Ride was so much fun!
---
Stay informed about newly listed vehicles for sale and upcoming car events!
Sign Up for our Northwest Classic Auto Mall Newsletter.
---