The National Neon Sign Museum
200 E. 3rd St.
The Dalles, Oregon 97058
(541) 370-2242
Rocket City presents the National Neon Sign Museum,
located in the heart of The Dalles, Oregon Downtown Historic District.
Click Here to visit the National Neon Sign Museum website!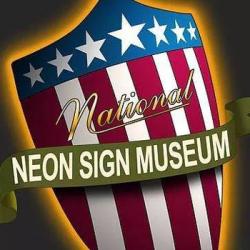 With its' focus on the evolution of the electric sign, from pre-electric and
gold leaf signage to the invention and widespread use of plastic,
the museum's current assets represent one of the largest collections of
neon storefront signs in the world.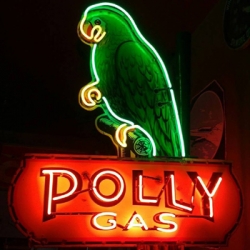 The collection is filled with an expansive range of signage and artifacts related to the sign industry, including many one-of-a-kind signs and displays that cannot be seen on public display anywhere else in the world. Along with the animated and figural 'Dog n' Suds' sign and the Howard Johnson's 'Simple Simon,' the collection also includes one of the rarest groupings of West Coast petroleum signs ever assembled, including Richfield-'Eagle,' Seaside, Polly, Associated, and the Buffalo sign.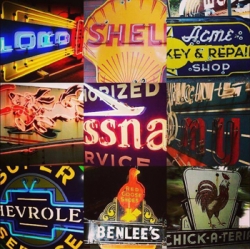 Some of America's long lost icons will be gallery displayed on full-scale,
authentic storefront replications. Among the many noteworthy pieces in this
singular collection are Big Bear Drive In, Dawn's Donuts, Dog n' Suds, Town Pride Frozen Custard, Greyhound Bus Depot, as well as thousands of
vintage pieces of documentation and ephemera.
---
Stay informed about newly listed vehicles for sale and upcoming car events!
Sign Up for our Northwest Classic Auto Mall Newsletter.
---