Cruise News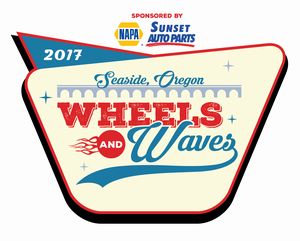 Date:
September 7th - 10th, 2017
Time:
See Information
Location:
Seaside,
Oregon
Description:
Wheels and Waves
September 7th - 10th, 2017
Held in Downtown Seaside, Oregon
This event is open to 1965 and older show-quality vehicles.
Take a walk through yesterday with one of the Oregon Coast's premier car shows, Seaside Wheels and Waves.
This popular event is brought to you by the Seaside Downtown Development Association each September. It's a celebration of show-quality vehicles from 1965 and older. This event takes place in Downtown Seaside, along Broadway and connecting side streets.
The general public is invited to view cars for free on Friday and Saturday from 7:00 a.m.- 6:00 p.m. and Sunday 9 am till noon.
Click Here for all the details!
It's easy to share this event on Facebook, Twitter, LinkedIn and more,
using the buttons below !
Click
HERE
to return to the previous page