Cruise News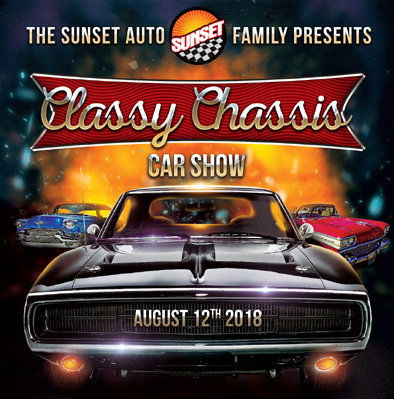 Date:
August 12, 2018
Time:
10 a.m. - 3 p.m.
Location:
Sumner,
Washington
Description:
Classy Chassis Car Show
Special Guest Lance Lambert
August 12, 2018
10 a.m. - 3 p.m.
Held in:
Downtown Sumner, Washington
Pre-register (postmarked on or before August 1st) $20.00 ($25.00 if selling a vehicle)
After August 1st or day of show - $25.00 ($30.00 if selling a vehicle)
Click Here to register online or call/email through contact info below for
registration forms.
Check in begins at 7 a.m.
No early check-ins allowed before that time
Enter the show at Maple and Kincaid
Dash plaques are provided to the first 200 paid entries and are not
based on arrival time.
All years, makes and models of Cars, Trucks, Motorcycles,
Tractors or ?? .... Let us know!
Raffle Prizes
Vendor Booths
Support Sumner Food Bank ...accepting Non-Perishable Food Items
Questions or registration form Call 253-891-4260 or
Email Suzanne@promotesumner.com
It's easy to share this event on Facebook, Twitter, LinkedIn and more,
using the buttons below !
Click
HERE
to return to the previous page