Cruise News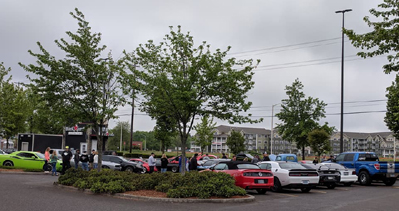 Date:
August 18, 2018
Time:
8 a.m. - 10 a.m.
Location:
Vancouver,
Washington
Description:
Cars & Coffee - Vancouver
Held every Saturday morning from May 5th - October 13th, 2018
(Weather permitting)
8 a.m. - 10 a.m.
Black Rock Coffee
136th & Mill Plain
Vancouver, WA
This our eighth year acting as host for this weekly gathering
which is open to ALL makes and models.
Medium beverages are just $3 at the walk-up window
(need to identify yourself as a participant)
It's a great meeting place before going off to other events and
it's a come-and-go kind of thing - so if you don't see very many cars,
don't just drive by! Stop, have a cup of coffee and others are sure to join in.
Join us on Facebook
Questions? email prez@nwmcf.com
It's easy to share this event on Facebook, Twitter, LinkedIn and more,
using the buttons below !
Click
HERE
to return to the previous page