Since 1999, Northwest Classic Auto Mall has offered online classified ads for classic cars, trucks and project vehicles for sale. CLICK HERE to place an ad to advertise your 1989 and older vehicle, used parts, nostalgic memorabilia, enclosed transport trailers (all years), 1969 and older vintage travel trailers and 1989 and older motorcycles. Advertising on our website is available to promote your automotive related business, diner, drive-in or cafe. We're all about classics and days gone by.
---
Our website is visited by 1,600+ car enthusiasts daily and receives 80K hits per day.
If you aren't advertising with us....maybe you should be!
---
Click Here to view all the categories of classified ads you'll find on NWCAM.
---
1923 C-Cab Project

1949 Chevrolet Deluxe Convertible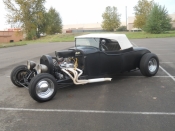 1930 DeSoto Roadster

1937 Chevrolet Project

1989 Chevrolet Corvette Roadster

1929 Ford Model A Pickup

1968 Chevrolet Chevelle Street Legal Hot Rod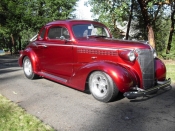 1938 Chevrolet Coupe Exceptional

1940 Chevrolet 2 Door Sedan Master

1978 Ford Granada ESS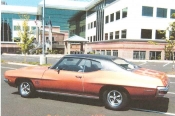 1971 Pontiac LeMans 2 Door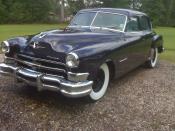 1952 Chrysler Crown Imperial

1950 Mercury Coupe

1948 Chevrolet Sedan Delivery *REDUCED FOR QUICK SALE*

1967 Ford Mustang Coupe

1946 Ford Club Coupe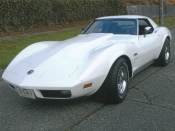 1974 Chevrolet Corvette Convertible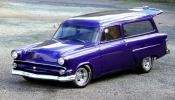 1954 Ford Station Wagon Custom

1970 Ford F-250 Highboy

1964 Pontiac Catalina 2 Door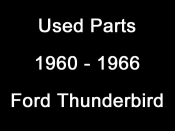 Used Parts 1960 - 1966 Ford Thunderbird Parts

---
Feature Ad - 1971 Chevrolet El Camino
Very nice 1971 El Camino with a new 406 Chevy engine, Muncie 4 speed, Currie 12 bolt rear end, power disc brakes, brakes on all 4 corners. New Chevelle bucket seats and 4 speed console just installed. Priced at $30,000. Read more...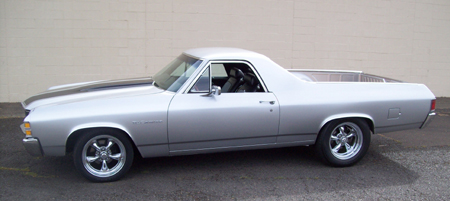 ---
3 Events In 1 Day - Saturday, February 6th
Visit our Cruise News Page for details on all 3 events!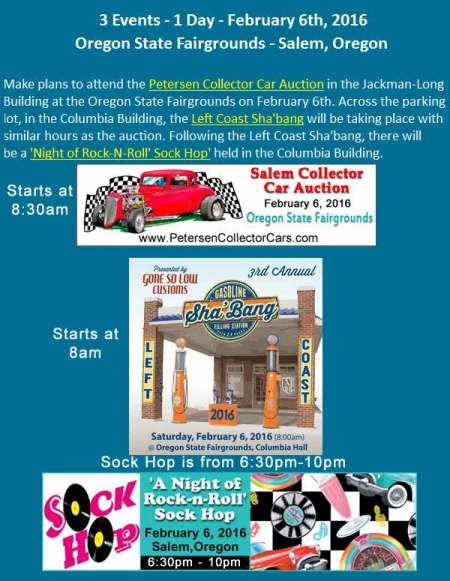 ---
2016 America's Most Beautiful Roadster
Owners, Darryl and Terri Hollenbeck
This is the first time Darryl and Terri (Brizio) Hollenbeck have won the AMBR Award, but it's the 4th Brizio Family win. Terri's father, Andy Brizio, won the award in 1970 and her brother, Roy Brizio, has been a two time winner. Darryl is a third-generation hot rod builder. Darryl and Terri's Traditional 1932 Ford Highboy has seen alot of pavement prior to receiving the AMBR Award last night at the Grand National Roadster Show, held in Pomona, California. Read more...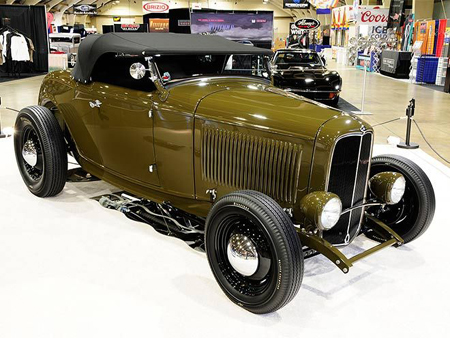 ---
Feature Ad - 1955 Lincoln Capri
All original except alternator with a complete body restoration completed in 2004. Runs on a 341ci, 225hp, A/T and electronic ignition. Complete new wiring & conversion to 12 volt, P/S, P/B, P/W and P/S.
Priced at $11,000. Read more...
---
2016 Winter Rod & Speed Show
Rich and Lois Robinson of Scio, Oregon were among the 100 participants at the 2016 Winter Rod & Speed Show this past weekend in Albany, Oregon. Rich and Lois are shown here in front of "Essie", their 1951 Cadillac 62 Series. This original, survivor car has a mere 25,113 miles and drew alot of attention at the show. Show Promoter Rich Bailey, brings a selection of hot rods, cool rides and fast race cars to the show and a variety of celebrities, activities and raffle prizes too! The show benefits the Children's Cancer Society. For more information and pictures from the show Click Here!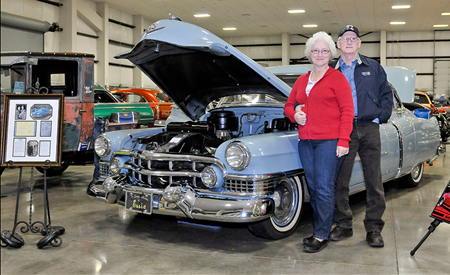 ---
$30 Event Banner Ads
Advertise your Car Show, Cruise-in, Sock Hop, Cars and Coffee or Swap Meet with a Banner Ad on our website, reaching 1,600 classic car enthusiasts daily! Click Here for samples & info!

---
NEW DAYS AND TIMES!!
42nd Annual Corvette & High Performance Meet
Mark your calendar for the 42nd Annual Corvette & High Performance Meet taking place on Friday, February 5th and Saturday, February 6th at the Washington State Fair Events Center in Puyallup, WA. Over 900 vendor spaces for new and used parts/cars. Invitational vehicle display and a Next Generation Automotive Exhibition (for youngsters under the age of 40). Click Here for more show info and NEW SHOW HOURS...
---
Feature Ad - 1957 Studebaker Silver Hawk
Only 3,500 miles on the rebuilt engine and trans. Rotisserie restoration a few years back, tinted windows, electric wipers and more! Priced at $15,500. Read more...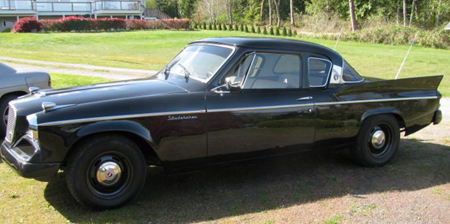 ---
Feature Ad - 1966 Chrysler New Yorker
Frame on restoration, factory big block 440 with HEI electronic ignition, 727 Torque Flight transmission, Boyd Coddington wheels and dependable! Priced at $13,500. Read more...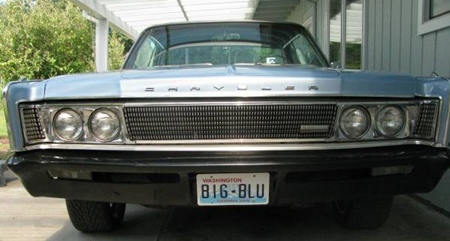 ---
Break The Chain Racing / Break The Chain Apparel
Tammi Burns, owner and founder of Break the Chain Apparel and Break the Chain Racing, started this one of a kind company in Sublimity, Oregon in 2006 and is in the process of moving the company to Stayton, Oregon. Tammi is a domestic violence and rape survivor and knows first hand the damage that abuse can do long term. Tammi was determined to not let the abuse become her definition, and set out to change the world. Now, nine years later, with a racing team and a dedicated husband to encourage her, this small but mighty company is changing lives. Read more...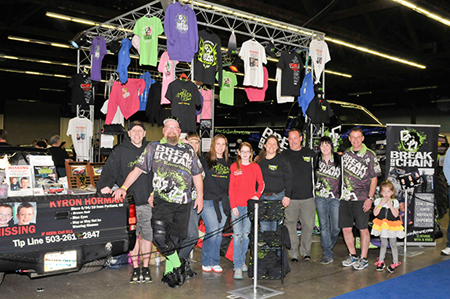 ---
It's easy to "share" an event or classified ad with our new "Sharing icons" located at the bottom of every ad and every page. You can share with your Facebook Friends/Family, Tweet to your Twitter Followers, post it on your LinkedIn page and more. Be sure to click on the 4th icon "P" on the far right to show more ways to share, such as email, StumbleUpon, Tumblr, Reddit and more. Look for these icons and start "sharing" today!
---
Questions?
Call us at
(503)577-3100
---
Do You Receive Our Newsletters?

Sign Up to receive our E-mail Newsletter, filled with updates on new listings, car shows, event pictures and articles!
---
Zwipes Microfiber Cleaning Cloths
36-Pack
Assorted Colors
Only $17.88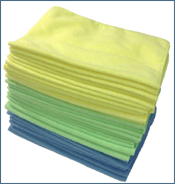 ---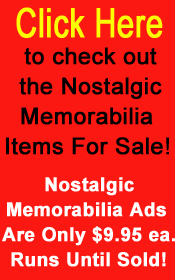 ---

---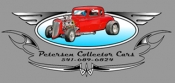 Petersen Collector Cars

---
The Old Car Nut Book Series
"Where old car nuts tell their stories"
Click Here
for more info!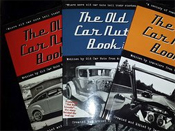 ---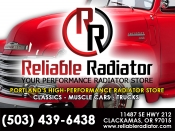 Reliable Radiator

---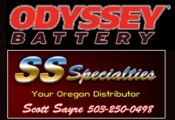 Odyssey Batteries

---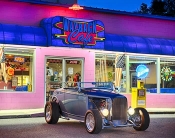 Wayback Cafe
Lewiston, Idaho

---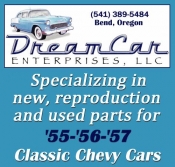 DreamCar Enterprises, LLC

---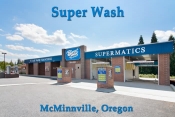 Super Wash McMinnville

---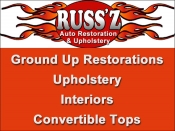 Russ'z Auto Restoration and Upholstery

---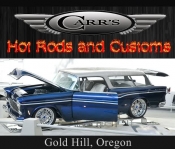 Carr's Hot Rods and Customs

---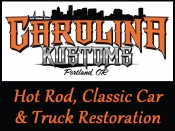 Carolina Kustoms

---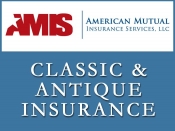 American Mutual Insurance Services, LLC

---
PDX Car Culture

---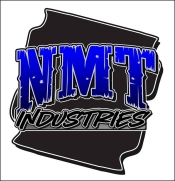 NMT Industries

---